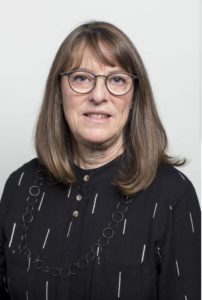 Nancy Rottle
Director & Professor Emeritus of Landscape Architecture
Nancy Rottle, PLA, FASLA, is Professor Emeritus at the University of Washington where she has served on the faculties of Landscape Architecture, Architecture and Urban Planning and Design. As Director of the Green Futures Research and Design Lab she leads projects addressing urban and regional green infrastructure, including parks and open space, habitat, stormwater, active transport and community design. A licensed landscape architect, Professor Rottle's many years of professional practice facilitates her bridging of academic research and applied planning and design. Nancy lectures globally and in addition to publishing numerous papers and book chapters, she is the co-author of Basics Landscape Architecture: Ecological Design (AVA Press 2011), co-editor of a special issue of Places Journal on Climate Change and Place (2007), vice-chair of the 2014 edited Water Environment Federation volume, Green Infrastructure Implementation, and author of The Art of Sustainable Stormwater (Fairchild, 2023).[/two_third_last]
Daquan Proctor
Lab Manager
Daquan Proctor is a Masters of Architecture and Masters of Landscape Architecture dual degree student at the University of Washington. He has a background in architectural design, public space activation, community engagement and working on small design research teams. His research interests investigate how decisions made about the built environment impact urban ecology and the people who reside there, with a focus on environmental justice and equity. As a Green Futures Lab manager Daquan stewards two kinetic biodiversity green walls outside the lab office at Gould Hall. He also worked on the ReImagining Neighborhoods + Streets project with non-profit Environmental Works, leading the City of Edmonds in community design sessions imagining new ways to activate underutilized right-of-way public space.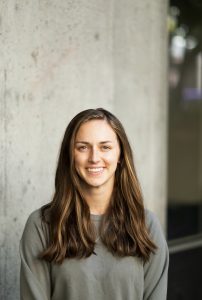 Meaghan O'Connor Lenth
Lab Manager
Meaghan O'Connor Lenth is a Masters of Landscape Architecture student at the University of Washington. She has an academic background in biology and has professional experience in salmon habitat restoration and stormwater management. Her research interests include urban ecological design and green stormwater infrastructure. As a Green Futures Lab manager, she oversees the Sweetgrass Living Shoreline and Sweetgrass Marine Wetlands projects.
Jenn Engelke
Senior Field Researcher – Duwamish Floating Wetlands Project and Sweetgrass Restoration Project
Tim Lehman
Project Coordinator – Sweetgrass Restoration Project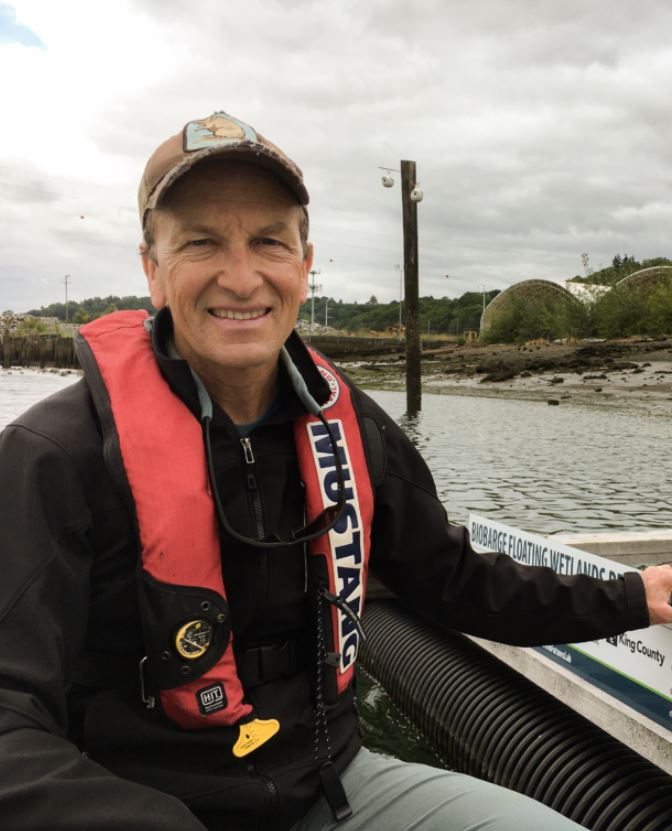 Mason Bowles
P.W.S., Technical Lead – Duwamish Floating Wetlands Project and Sweetgrass Restoration Project

Laure Heland
Current Team
Nancy Rottle, PLA, FASLA
Meaghan O'Connor Lenth
Daquan Proctor
Jenn Engelke, PLA
Tim Lehman, PLA
Mason Bowles
Edwin Hernandez
Alexandra Burgos, ScanDesign Intern
Emilio Craddock, ScanDesign Intern
Emma Petersen, ScanDesign Intern
Faculty and Professional Partners and Affiliates
Laure Heland, Affiliate Associate Professor
Mason Bowles, Senior Ecologist, King County
John Owen, Architect, Makers Architecture
Dr. Richard Horner, Research Associate Professor of LA (Emeritus)
Julie Kriegh, AIA, LEED AP
Jill Sterrett, FAICP
Dr. Fritz Wagner, Northwest Center for Livable Communities
Dr. Ken Yocom, Associate Professor, Dept. of Landscape Architecture
Ben Spencer, Associate Professor, Dept. of Landscape Architecture
Gehl Architects, Copenhagen
Schulze + Grassov, Copenhagen
SvR Design, Seattle
Jones & Jones, Seattle
Pomegranate Center, Issaquah
Earthcorps, Seattle
Solterra Systems, Seattle
Earth Economics
The Trust for Public Land
Jeffrey Raker, MUP
Ginger Daniel, MLA
UW Evans School
Project Sponsors and Funders
King County Waterworks
City of Seattle
Port of Seattle
The Rose Foundation
King County Waterworks funding from Jeanne Kohl-Welles
Gardencenter  funding from Jens Molbak
The Bullitt Foundation
The Russell Family Foundation
UW Campus Sustainability Fund
UW Green Seed Fund
WA Department of Ecology
WA Sea Grant
ScanDesign Foundation
TKF Foundation
National Park Service
Sustainable Path Foundation
City of Edmonds
City of Burlington, Skagit County, WA Department of Commerce
City of Kirkland
Student and Staff Alumni
Leann Andrews, RLA, SEED, PhD
Ashley Mocorro Powell
John Owen
Daniel Roberts
Samantha Klein
George Thomas
Lauren Iversen
Ilsa Barrett
Krista Doersch
Peter Samuels
Lauren Wong
Margot Chalmers
Adam Cearreau
Alicia Kellogg
Erynne Van Zee
Julie Kriegh, AIA, LEED AP, PhD
Ikuno Masterson, AICP, LEED AP
Heidi Kandathil
Vera Giampietro
Janet Lee
Roxanne Lee
James Wohlers
Matt MacDonald
Amos Chan
Rhys Van Bemmel
Sara Hakanson
Daniel Novak
Katie Messick
Robin Snelling
Sophie Krause
Kevin Van Meter
Kasia Keeley
Jeffrey Raker
Ginger Daniel
Cat Silva
Jess Hamilton
Cayce James
Leslie Batten
Harley Pan
Jonathan Konkol
Chris Ewing
David Tomlinson
Katie Hunt
Laura Poulin
James Donaldson
Erin McDonald
Ryan Ulsberger
Hossein Estiri
Lisa Towne
Taj Hanson
Andrea Gousen
Malia Langworthy
Emily Perchlik
Hillary Pritchett
Maria Sandercock
Susan Costa
Amanda Bosse
Mike Schwindeller
Jordan Lewis
Peter Cromwell
Ashle Fauvre
Jennifer Richter
Jenny Hampton (Kempson)
Mary Fialko
Janine Matthews
Brad Shipley
Betsy Jacobson
Tom Jamieson
Eric Scharnhorst
Katherine Wimble
Annika McIntosh
Szu-Yu Huang
Erik Murillo
Delia Lacson
Matt Chism
Pam Emerson
Evan Henrich
David Bramer
Liz Stenning
Joshua Miller
Heide Martin
Linda Pham
Danielle Pierce
Heather Flint Chatto
[/accordion]