Green Futures Lab
July 25, 2019
Seattle's Neighborhood Greenways
The City of Seattle is working to enhance transportation options in the city and Neighborhood Greenways are becoming an integral part of the process. Reducing vehicle speeds and traffic volume is necessary for Neighborhood Greenways, but by creating inviting space for non-motorized users, Neighborhood Greenways can also bring about larger scale neighborhood and environmental improvements.
Neighborhood Greenways ensure a comfortable and enjoyable experience that safely connects community services and amenities. There are a number of benefits to the city, neighborhoods, streets and people, such as more efficient traffic flow and fewer collisions, increase in local economic activitiy and real estate values, more fitness opportunities leading towards better public health, reductions in CO2 emissions, increased native habitat and biodiversity and more pleasant and beautiful streets.
The guide, developed by ScanDesign Green Futures Lab interns Betsy Jacobson and Mary Fialko, under the guidance of Progessor Rottle and Gehl Architects, shows how neighborhood streets can be made safe, beautiful and environmentally high-performing.
Partners + Funders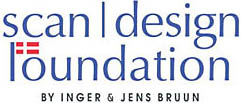 Related Projects